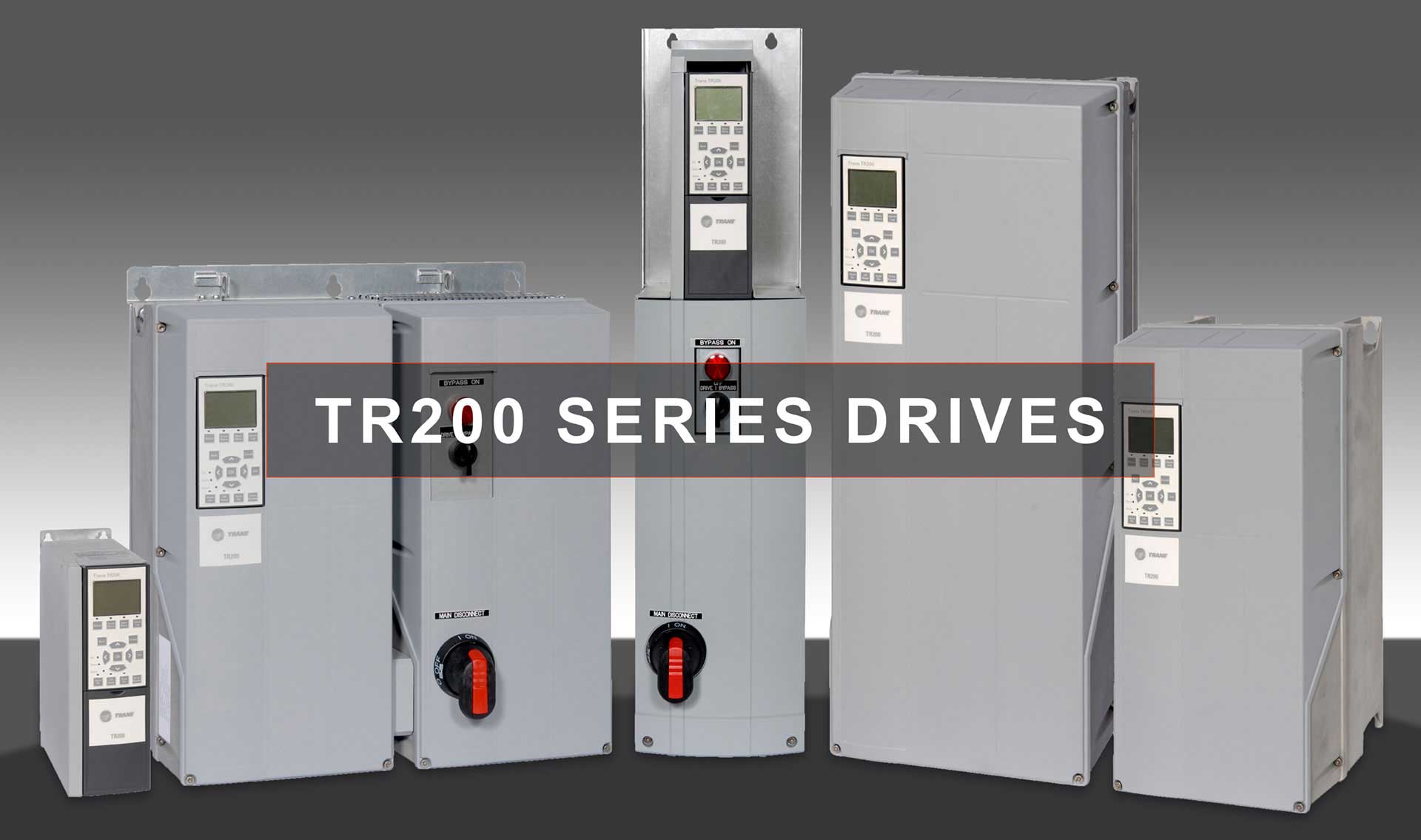 PROVIDING OPTIMAL AC MOTOR SPEED CONTROL AND ENERGY SAVINGS
Trane TR200 Series VFDs provide optimal AC motor speed control and energy savings for HVAC equipment and system components.
TR200 VFDs are orderable factory-mounted and commissioned on IntelliPak, Voyager III, and M-Series and T-Series Climate Changers. Trane TR200 VFDs are also integral to CenTraVac Remote Mounted Air-Cooled AFDs. The Trane TR200 features and flexibility also make it ideal for stand-alone control of exhaust fans, pumps, and cooling towers.
Typical energy savings of 50 to 70% over constant volume systems. When compared with other methods of flow control, savings to 40% are expected.
The TR200 precisely maintains exact flow required.
Reduced sound level that accompanies lower fan speed and accompanies the reduction of pressure that can occur with VFD speed control. No abrupt change in sound level due to cycling.
Stand-alone application control using two integrated PID loops.
Fine-tune any pump or fan system by setting minimum to the maximum desired flow rate.
Built-in harmonic noise conditioning achieved via dual balanced DC link reactors.
Hassle-free commissioning: Automatic energy optimization, Automatic motor measurements, Trane Drive Energy Analyzer (TDEA) VFD software setup.
The AHRI Certified mark indicates Trane Technologies' participation in the AHRI Certification program. For verification of individual certified products, go to www.ahridirectory.org.