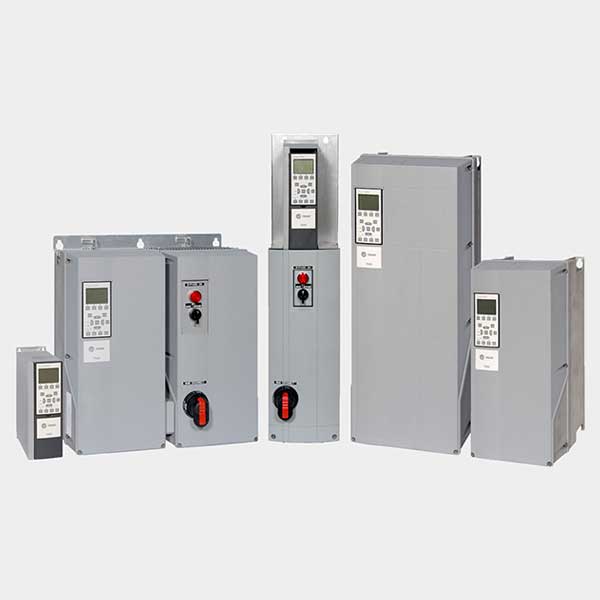 Trane TR200 Series drives play an important role in a system to reduce energy usage, extend motor life, optimize AC motor speed control, maximize occupant comfort and reduce costs. They are available factory-mounted and commissioned on Trane IntelliPak™, Voyager III™ and Performance Climate™ Changer. In addition, TR200 Series drives support of open standard protocols make them compatible with virtually all HVAC equipment and building automation systems. They can also be ordered specifically for a project and easily installed on-site for new and retrofit applications. With a complete range available from 1½ to 1350 HP, the features and flexibility of TR200 Series drives make them ideal for stand-alone control of cooling towers, exhaust fans, pumps and a variety of air handlers.
Compact Vertical (CV) Panels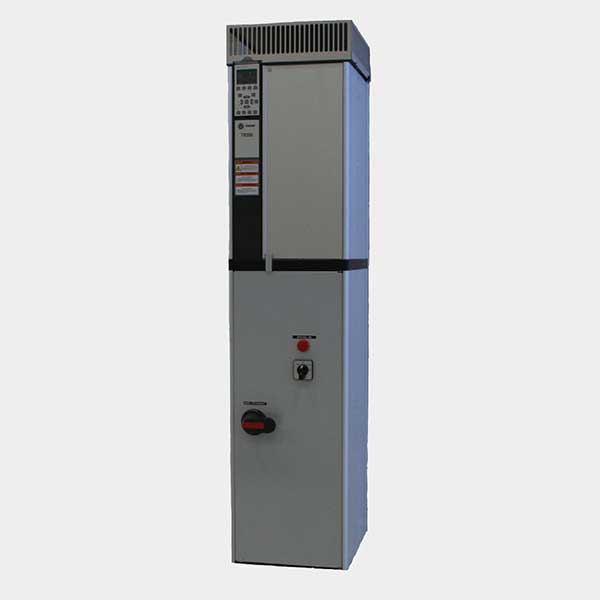 Trane CS is pleased to announce an updated NEMA 1 product configuration for TR200. The Compact Vertical (CV) TR200 with optional bypass product line is an addition to the Classic horizontal drive and drive with bypass product offering. The CV TR200 offering is available as of February 1, 2012. This design includes market-preferred bypass controls from your preferred panel supplier, with maximum geometric flexibility to meet your strict installation constraints.
CV includes:
Sleek vertical layout that requires less horizontal wall space.
Same high quality components and design as our Classic panel.
UL/CUL 508 listed and seismically certified.
UL Type 1/Nema 1 design.
Non-Bypass or 3-contactor bypass.
Inherent phase loss/imbalance and brownout protection.
24VDC control power for all but the largest sizes.